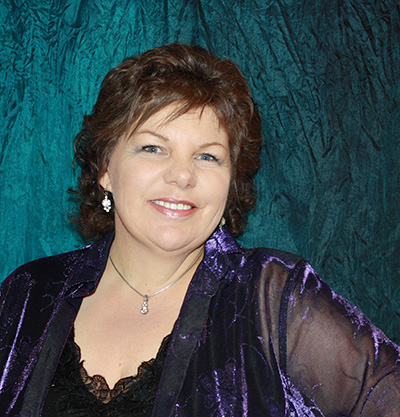 Over the years Joy has won many awards for singing and song writing in New Zealand and Australia.
Some of her more notable achievements have included NZCMA Songwriter of the Year (1990) and National Female Artist of the Year in 2008.
She has travelled extensively throughout NZ and Australia and performed on Festivals, Concerts and Showcases throughout Denmark, Norway, Belgium, Germany and the USA where her music is widely accepted and played on radio.
In 2001, she topped the European Media Services Charts with a cute little song called
' I KNOW YOU DON'T LOVE ME NO MORE'.
At that time she was the first Australasian artist to do so.
Since 1992, Joy has recorded a total of 15 albums featuring a mixture of Country Music, Originals, older Rock 'n' Roll, Nostalgia, War Years and Comedy.
In 2008 she decided to go full time as an entertainer and as well as performing at clubs, festivals, private functions etc.. , she also travels around presenting her own 'Country Variety Concerts' which have proved very popular.   These are usually held in the afternoon to cater for a retired audience.
In March 2013, Joy became involved with the Waikato Branch of the Child Cancer Foundation as a volunteer and helps to promote a beautiful fundraising concept called 'Stars of Courage'.  She has written a song called 'Little Star' which is the title track to her brand new album which has just been released.
To date, this song and her presentations has helped raised almost $35,000.
Blessed with a natural flair for comedy, her shows will always include some of the funny songs she's written over the years as well as a joke or two.