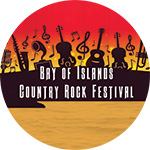 Badges give access to all venues during the weekend and shuttle buses between the venues around Paihia and Waitangi.
Children under 15 are free.
Print out your receipt and your pass will be issued at the registration desk of the festival headquarters at the Scenic Hotel, Paihia, or any of the venues.